Discussion Starter
·
#1
·
Hi
At the beginning of the year I set about organising the manufacture of really high quality footrests and boot carpets (mainly as a hobby/interest). They were both popular, and following about 3 batches, I now have more available. I received really positive feedback, and have both fitted to my A1!:
Plain and 'S' detail footrests
Very high quality footrest for UK RHD Audi A1's. Manufactured using the latest laser CNC technology and high quality stainless steel.
Audi do not sell a footrest for RHD the A1, so this has been designed with an OEM feel to compliment and enhance the current interior. As any A1 owner will also understand, this also has a practical purpose to stop the wear of the carpet.
Can be fixed using either strong double sided tape or most members have found Velcro works best.
This is a great quality item, precisely & specifically designed & manufactured for the Audi A1. Plain and 'S' detail version available.
£28.99 for the plain, £31.99 for the 'S' detail, plus £3.99 P&P, 1st class recorded delivery.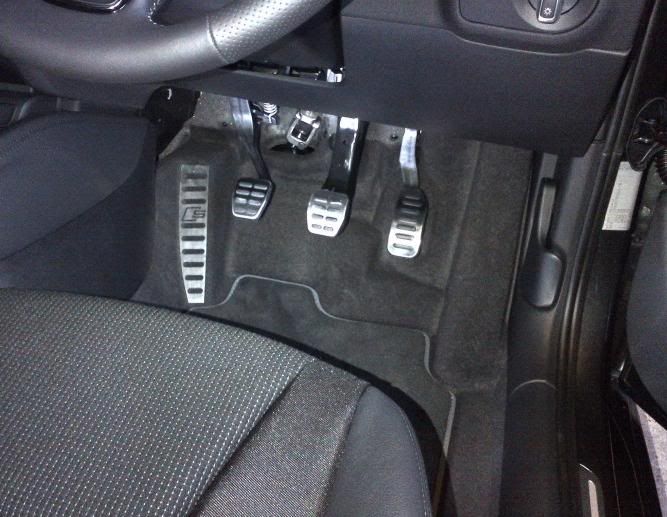 Plain and S-Line boot carpets
Audi do not sell a boot carpet for the A1, so this has been designed with an OEM feel to compliment the existing boot area. This also has a practical propose to stop the wear of the carpet.
Prevents the existing boot carpet from becoming marked or damaged, but also makes it much easier to clean/hoover the boot, as it can simply be removed and shaken.
The carpet is similar to OEM boot carpet (slightly better quality if anything!), and has a grip backing. It is neatly bound around the edge, either plain or with a genuine S-Line badge embedded into it and it is a really nice OEM style accessory/finishing touch.
Plain £39.99, S-Line £51.99, plus £8.99 P&P
Can waive footrest P&P if buying both.
Thanks
OCT 2014 UPDATE
Following a recent request, I have produced an S1 version: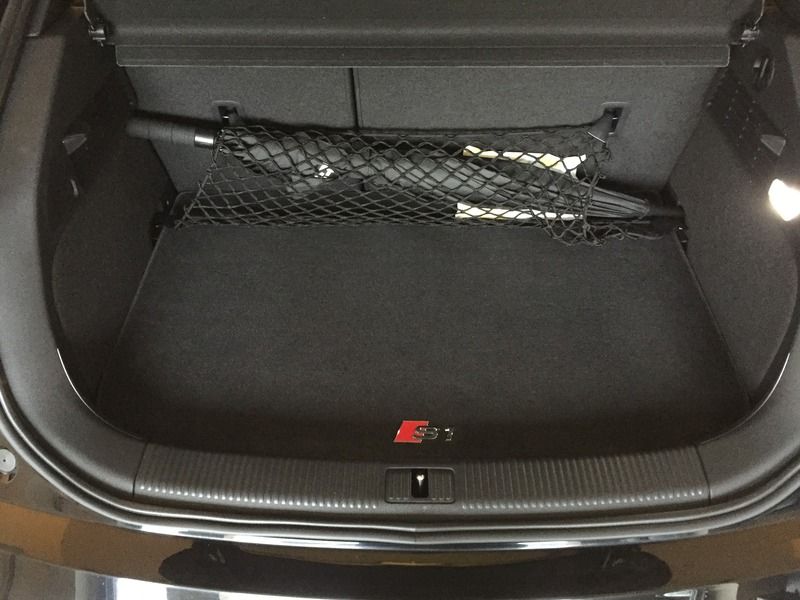 Due to the cost of a genuine S1 badge, the price is £69.00 plus P&P.
Thanks