Hi All,
New member here. I own a BMW 1 Series E87 which has been modified quite a bit, my other half recently bought an Audi A1 3 Door in Metallic Blue. '60 plate. Lovely little car. It has the MMI pop up screen (generic google image):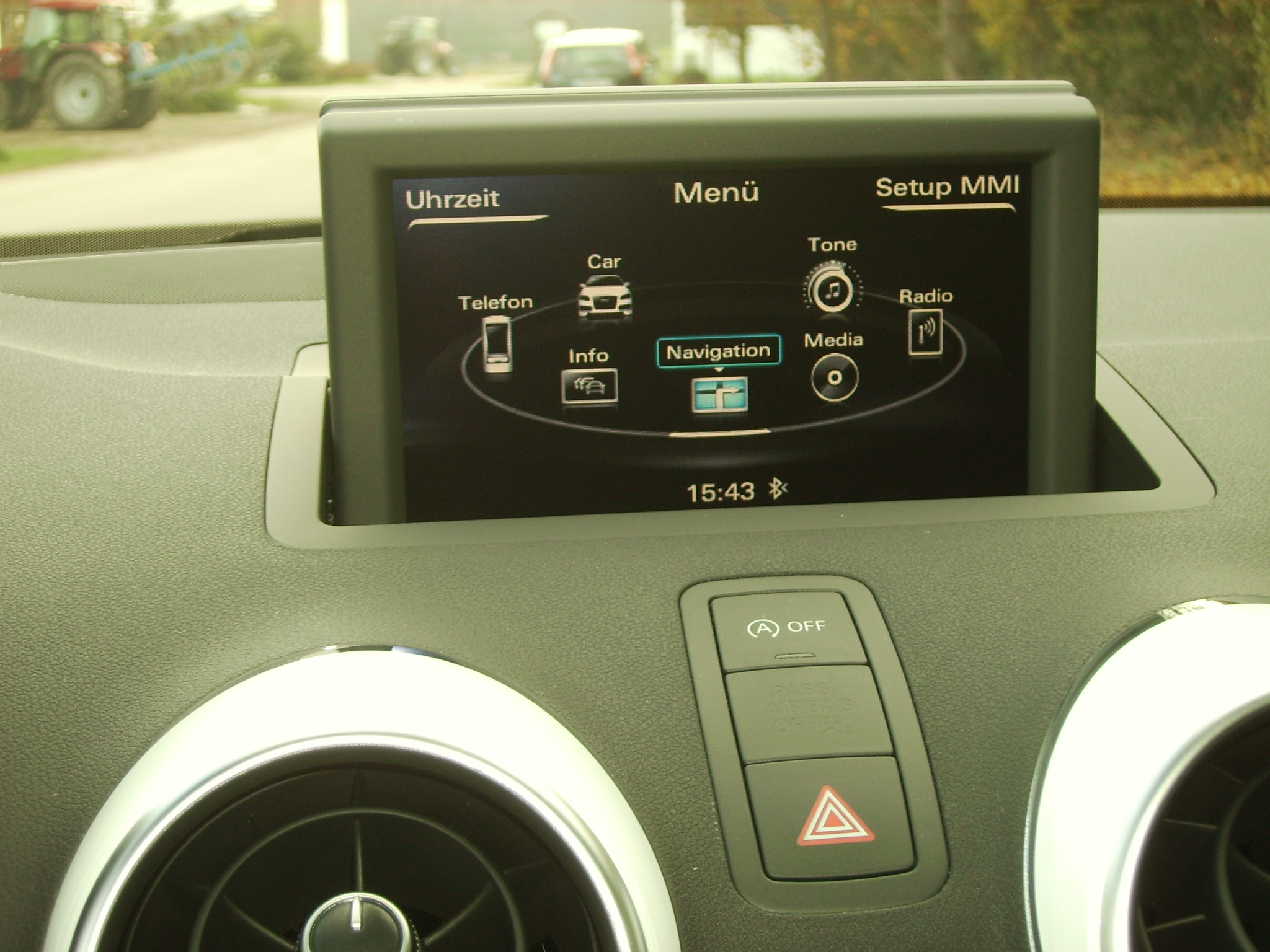 As well as what I believe is the standard Audi MMI stereo, it looks like this (except she has manual heater controls, instead of auto/climate control):
On the car menu we've seen that is has Navigation but the navigation doesn't work, so we both assume that there is no navigation module connected.
How hard is it to retrofit navigation into these? I know more about OEM BMW system's that I do with Audi, hence joining and asking yourselves!
Thanks for any reply.
Sonic